The following resources are provided to help you promote the WAFC endorsed Retail Management Certificate in your state. Check back for additional resources.
State Association Toolkit and Informational Webinar
This printable toolkit contains an overview of the Retail Management Certificate Program, and a step-by-step guide to for associations to best support their retailer members.  Download now.  Also, please view the informational webinar that walks through the steps for program implementation using the Toolkit as a guide.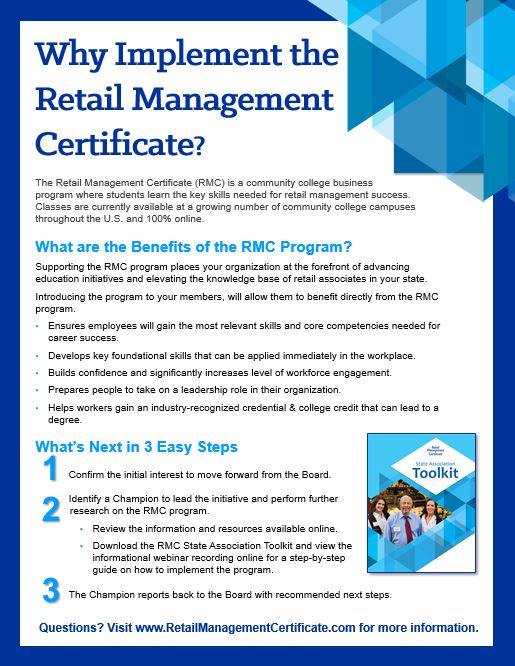 Download the Information Flyer for State Association Board of Directors (.pdf format)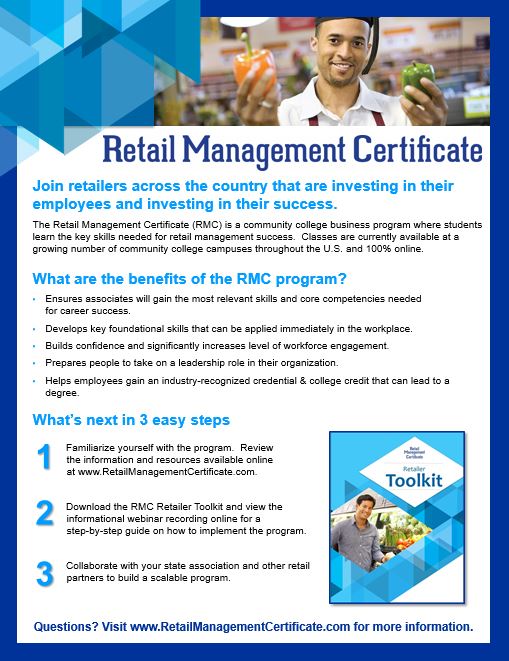 Download the Information Flyer for State Association Members (.pdf format)
Additional marketing resources are available in the Retailer Section of the website.
Participating State Associations
The Retail Management Certificate is supported by the following state grocery and food associations. Click the logo to learn more about how they are supporting the Retail Management Certificate.